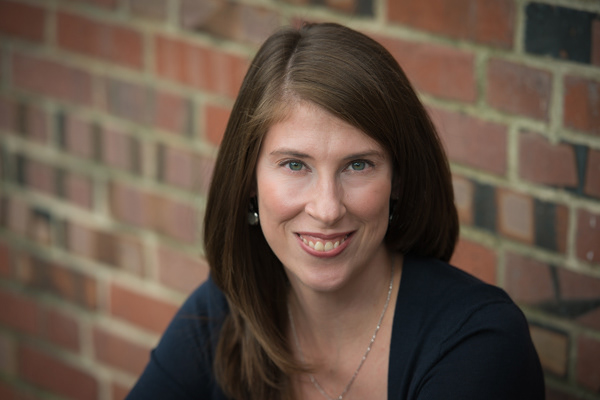 I am an artist and graphic designer from Baltimore, MD focused on branding and design for businesses that give back. As the mother of two children, a former Mennonite and the wife of an Anglican priest, I want to do my part to help those in need and create a more giving and compassionate society.
My first art class was taught by an elderly artist in a small country cottage near my childhood home in Denver, PA. I was probably no more than eight years old at the time. I remember watching her draw and paint with awe and admiration. At the end of my third grade year, my family moved to Lancaster County where my parents had purchased land to build a house. While our house was being built, we lived with our close friends and soon-to-be neighbors, one of whom eventually became my high school art teacher. I spent the better part of my childhood to young adult years immersed in the world of art—drawing, painting, calligraphy, printmaking and yearbook graphics (as the editor-in-chief). 
After graduating from Goshen College with a double degree in psychology and fine art, I made the decision to volunteer in the Dominican Republic (DR). I spent seven months volunteering at a Catholic hospitality house, returned to the US for a couple years to work as a bi-lingual Drug and Alcohol Treatment Specialist at Nuestra Clinica (Lancaster, PA), then returned to the DR to become a secondary school guidance counselor at St. Michael's School (SMS) in Santo Domingo. During my
four-and-a-half years
at SMS, I realized that I missed a daily connection to the arts, so in December of 2001 I returned to the US to pursue a master's degree in publications design through the University of Baltimore. 
My career as a graphic designer has given me an inside view of the Maryland Statehouse where I did branding and Web design for the Governor of Maryland, a glimpse into the life of a celebrity while designing a product press kit for Manuela Testolini (ex-wife of the late Prince), a love of the Hokie Nation thanks to time spent designing publications for Virginia Tech and the opportunity to celebrate life's milestones through the creation of personalized wedding and party invitations for countless friends, family and clients. Some of my current clients focused on giving back include International Youth Foundation, Redstart Creative, Shell's Formula and Wire and Honey.
All of these experiences have helped to shape my design style and create a desire to give back to society. I believe that everyone can make a difference, no matter what gifts or financial resources they possess. I'd love to hear from you if you are interested in working with me to create a more compassionate society. Please fill out my contact form to let me know how we can work together to give back.
© 2016-2017 VLA Designs  |  www.vladesigns.net